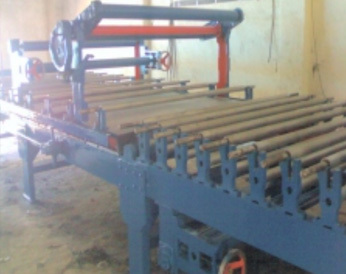 Double Baker
Product Code : Double Baker
Product Description
Double Baker
Main Structure and Features
Main drive roll knurling with diameter 645mm, featuring smooth and stable belt conveying.
Imported felt with excellent heat emitting, Ventilation, moisture-proof and age-resistance.
Size available 1300mm – 2500mm
This machine is available with 8 nos. of hot plates (for 3 ply) and 16 nos. of hot plates (for 5 ply) with 2 nos. of cotton felt, Hydraulic lifting system for felt fro hot plates with cool unit section.